Why is Home-Tech the #1 Trane Dealer in AC installation in all of South Florida and the winner of the coveted SOAR Award? Because we expertly install the highest quality air conditioning systems. We want our Member's homes to be cool and comfortable. Our trusted Indoor Comfort Specialists have many years of experience and Home-Tech has been installing air conditioning systems since 1981. Because we repair over 500 air conditioning units a week (all brands, makes and models) we know which brands and systems to recommend.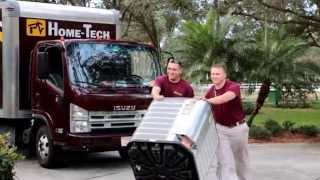 ► 3 Reasons to Replace Your AC System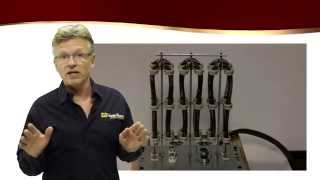 ► What, Which, Who to Use for AC Installation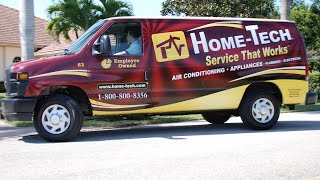 ► 18 Distinctions You can See and Feel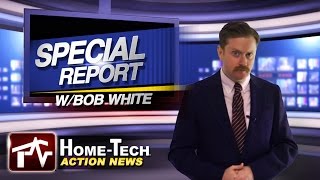 ► AC Clean & Check Live Report
► 3 Reasons to Replace Your AC System

Why replace your AC?

► What, Which, Who to Use for AC Installation

We answer 3 important questions.

► 18 Distinctions You can See and Feel

Home-Tech does a superior job in SW Florida installing AC systems. Here are 18 distinctions that set us apart.

► AC Clean & Check Live Report

Home-Tech news reporter, Bob White blows us away with the ins and outs of an air conditioning Clean and Check by Home-Tech.
Get A Free Evaluation for an AC Installation
Give us a call – AC Hotline – (888) 851-7771
Fill out our Free System Evaluation Form
A Comfort Specialist will follow up with you by phone or email to set up a time to visit your home. To see the brands and equipment that Home-Tech offers check out our Air Conditioning Catalog which we publish for our customers each year.
Nate Certified AC Installation
We only use NATE-certified and licensed air conditioning installers. Lower your utility bills, save energy, reduce hot and cold spots, and improve your indoor air quality with a new system. And if you need air conditioning duct installation or modifications, we specialize in that as well.
We Only Install Reliable Brands
We proudly sell the highest quality air conditioning units from industry leaders like Trane, Carrier, Bryant and Rheem. We routinely recommended HVAC systems like the Trane 20i and the Carrier Infinity. We also offer solutions like programmable thermostats, humidifiers and air cleaners. Variable-speed and two-stage technology is available. Financing offers are available for your AC installation.
Feel Comfortable Dealing with Professionals
"A pleasure doing business with Home-Tech staff on the installation of my new Carrier Infinity system. Absolutely fabulous. I know I made the right decision going with Home-Tech."
-S. Lee
A+ Rating By BBB
You can read more reviews given to BBB or our Google reviews.  We welcome any reviews or comments you have for us.
Additional Helpful AC Installation Information
Lee County Indoor Comfort Specialist – Joe Peed
Air Conditioning Duct System -Should You Replace It?
What to Know Before Hiring an AC Contractor
Which System is Best for Humidity Removal
Air Conditioning Replacement – What to Expect from Home-Tech
Selecting the Best Company for AC Sales and Service
Fight Allergies with Improved Air Quality
NATE Certified – What Does That Mean?
Unstoppable Trane Air Conditioners
View Our AC Catalog