Every home is unique with different systems, types of appliances and challenges. You can add options to your Service Agreement and customize it to best fit your situation.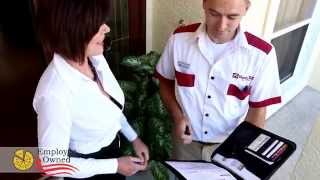 ► Plumbing & Electrical Option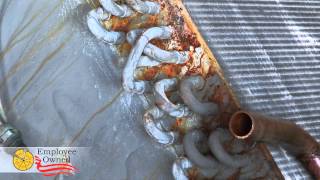 ► Rust & Corrosion Option
► Plumbing & Electrical Option

Plumbing & Electrical Option

► Rust & Corrosion Option

Rust & Corrosion Option
Plumbing & Electrical Option
Our most popular option covers minor but common plumbing and electrical repairs. Included in this coverage is an annual inspection of your main electrical panel, thermal imaging analysis and a plumbing inspection.
Protection and Safety
New to this option is a smoke detector inspection and replacement of batteries. We understand that safety in your home may be your number one priority.
Air Conditioning Equipment Purchase Option (EPO)
Another Home-Tech EXCLUSIVE! This "Purchase Agreement", available as an option, is the perfect addition to your Home-Tech Service Agreement. When A/C systems are no longer repairable and must be replaced, the EPO really delivers! Replacement coverage that saves thousands of dollars on complete air conditioning & heat pump system(s) installations. The average A/C System replacement in 2018 costs $7,500.
Covered systems under 10 years of age: NO CHARGE! Excluding non-standard items, permits and minor miscellaneous charges.
Covered systems 10 years of age and over: UP TO 40% COST DISCOUNT!
EPO also includes Rust & Corrosion Coverage AND MUCH MORE!
Rust & Corrosion Option (RCO)
This option provides repairs and/or replacements of A/C equipment under 12 years of age when a break down is caused by rust or corrosion.
Additional A/C Clean & Check
This option provides one additional Air Conditioning Clean & Check per year, per system.
Additional Equipment Coverage
All types of additional equipment can be added to your Gold or Silver Service Agreement.
Speak to one of our Service Agreement specialists if you have any questions. We are always here to be of assistance to you. Call (800) 800-8356 ext. 2. Be sure to view our options videos to learn more.
Options Brochure